BIA GV, Board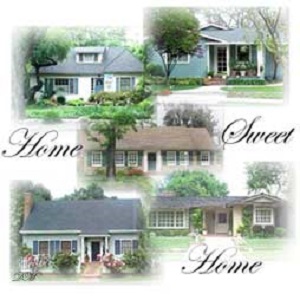 The Building Industry Association of the Greater Valley was chartered in 1954 as a non-profit 501c6 Trade Association serving companies in Calaveras, Mariposa, Merced, San Joaquin, Stanislaus and Tuolumne Counties.  Any person or company engaged in business within our territory is eligible to become a member and receive all privileges and benefits available to our members. The members of BIAGV consist of home builders, land developers and all who do business within the building industry including: title companies, insurance companies, banks, architects, engineers, law firms, construction companies, carpenters, landscapers, plumbers, roofers, painters, interior designers and masons.
BIAGV offers a comprehensive menu of programs for its members ranging from networking opportunities, special discounts with affinity partners, educational events and powerful legislative advocacy.  Membership in BIAGV also includes membership in the California Building Industry Association (CBIA) and the National Association of Home Builders (NAHB).
JAMES JIMISON – President
Century Communities
JESS SALMON – Vice President
Meritage Homes
KEITH JONES – Sec./Treasurer
George Reed, Inc.
DENNIS FITZPATRICK – Immed. Past President
Fitzpatrick Homes
JOHN ANDERSON – Lifetime Director
J.B. Anderson Land Use Planning
DEBBIE ARMSTRONG – Lifetime Director
Old Republic Title Company
MATT ARNAIZ – Lifetime Director
H.D. Arnaiz Corporation
ROD ATTEBERY – Lifetime Director
Neumiller & Beardslee
RAMON BATISTA – Board of Director
River Islands @ Lathrop
DENNIS BENNETT – Lifetime Director
Bennett Homes, Inc.
RANDY BLING – Board of Director
Florsheim Homes
DAVID BROCK – Board of Director
G & L Brock Construction Co., Inc.
REY CHAVEZ – Board of Director
Kelly–Moore Paints
CHRIS CONKLIN – Board of Director
The Grupe Company
REGGIE CONLEY – Board of Director
Ames Grenz Insurance Services, Inc.
BRIAN CUTTING – Board of Director
Woodside Homes of Northern California, LP
TOM DOUCETTE – Board of Director
FCB HOMES
BILL FILIOS – Lifetime Director
Manteca Development Group, LLC
PAM FRANCO – Lifetime Director
California Heirlooms, Inc.
RAY FRANCO – Lifetime Director
California Heirlooms, Inc.
CATHY GHAN – Lifetime Director
Oak Valley Community Bank
MIKE HAKEEM – Lifetime Director
Hakeem, Ellis & Marengo
STEVE HERUM – Lifetime Director
Herum\Crabtree\Suntag
BRETT JOLLEY – Board of Director
Shore, McKinley, Conger, & Jolley
JEFFREY KIRST – Lifetime Director
Tokay Development, Inc.
WAYNE LeBARON – Lifetime Director
LeBaron Ranches, L.P.
JOHN LOOPER – Lifetime Director
Goodfellow Bros. Ca.  LLC
GUY MAXWELL – Ex Officio Member
Maxwell Homes
DUDLEY McGEE – Board of Director
Levy, Daniel & McGee Wealth Management
TERRY MILES – Board of Director
Oldcastle Precast, Inc.
STEVE MOORE – Lifetime Director
Westervelt Ecological Services
ZANDRA MORRIS – Lifetime Director
Old Republic Title Company
DAVID NELSON – Board of Director
A.G. Spanos Companies
GEORGE PETRULAKIS – Lifetime Director
Petrulakis Law & Advocacy, APC
PATRICIA RAYMER – Board of Director
2-10 Home Buyers Warranty
TONI RAYMUS – Lifetime Director
Raymus Homes, Inc.
KEITH SCHNEIDER – Lifetime Director
Keystone Corporation
TREVOR SMITH – Board of Director
Lazares Development
TONY SOUZA – Lifetime Director
Souza Realty & Development
BOB TAYLOR – Board of Director
DiBuduo & DeFendis Insurance Brokers, LLC
DENNIS WANN – Board of Director
O'Dell Engineering
MARK WILBUR – Lifetime Director
McRoy-Wilbur Communities, Inc.