Join BIA GV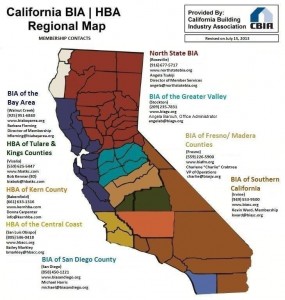 Any increase in member companies increases our ability to fight the constant battles required to protect the building and related industries. This is one BIG reason why your membership is important to us— and to you!.
Only through strength in numbers can we have sufficient influence with local, state and national legislative and governmental agencies to make an impact.
Along with BIA's representation of the industry's legislative interests in all levels, joining BIA of the Greater Valley would also give you a significant number of personal and professional opportunities including:
Relationship building/networking opportunities at BIA events & through the many committee/volunteer opportunities.
Use of the BIA name & logo to support your business standards and professionalism.
Preferred insurance rates for Workers Comp, General Liability, Health and Dental insurance programs.
Local, Regional, State and National "clout" in dealing with issues that threaten our livelihood.
Receive and be included in the BIA Annual Directory and Website.
Associate Members: individuals, firms or corporations generating their livelihood through providing a trade or service to the construction industry including: financial institutions, mortgage and title companies, accountants, attorneys, design, sales & marketing professionals. Associate Application
Builders/Developers: single and multifamily home builders, custom or tract, light commercial and industrial builders, planned community land developers. Builder Application
Trade Contractors: include any licensed specialty contractors, general contractors, plumbers, electricians, HVAC, landscape contractors to name a few. Trade Contractor Application