Builders Digital Experience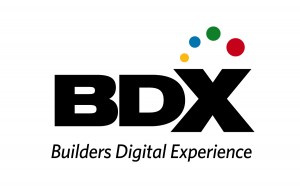 List your homes for free on the BIA GV site, and leading new home website,
NewHomeSource.com!
Today's numbers paint a clear picture – 9 out of 10 home buyers will start their search online for a new home.  Knowing this, it is important to have a strong web presence and differentiate yourself from the competition.
BIA of the Greater Valley has partnered with Builders Digital Experience (BDX) to power the new home listing section of the website. Builder members can have their homes and communities listed on the BIA GV website, http://www.newhomesource.com/biagv, and also on the leading new home website, NewHomeSource.com for FREE.  These heavily trafficked sites see over 3 million unique visitors each month – this is a huge advantage for your company.
Listing Your Homes is Simple
Signing up is easy and the time commitment on your end is minimal — BDX will help you upload your initial community data and train you on how to keep it updated going forward.
Benefits of Listing Your Homes Online with BDX
•  Comprehensive listings plus images and mapping.
•  One-time implementation fee is waived.
•  Free online exposure for you and your company.
Don't Wait – Sign Up Today
Set yourself apart from the competition and improve your exposure among new home buyers by signing up for the free listing program by visiting www.theBDX.com/Free.
Who is BDX?
Builder Homesite, Inc., Builders Digital Experience (BDX) is a trusted resource for your digital marketing needs. In addition to the top new home listing site — NewHomeSource.com, BDX offers website development, mobile marketing capabilities, interactive floor plans, photo realistic renderings, video production, email services, social media packages, and innovative sales center technologies.  Together these online and interactive resources help builders create a true digital experience for their buyers.
For more information visit www.theBDX.com or contact Alaina Latiolais | ALatiolais@thebdx.com.