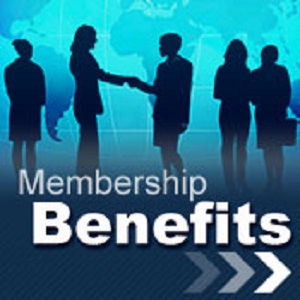 Why does your business need BIA of the Greater Valley?  Take a look and see how you can benefit…
Membership dues break down to less than what you might spend on just one business lunch a month! Just one contact at an event, information learned at one seminar or one discount rate from any of the services available only to members can easily pay for your membership dues. Whether you are a builder, trade contractor or provide a service used by other members, your business benefits from your contact as a member of  BIA of the Greater Valley.
In today's competitive world, why not choose to "work smart".  Let the BIA of the Greater Valley show you how.
BIA of the Greater Valley Membership Benefits – 3 in 1 Membership
•    Local Level
•    State Level
•    National Level
Business Services
•    2-10 Home Buyers Warranty: New Home Warranty Discount (NEW Builder Members & Realtors)
•    BDX, Builders Digital Experience: List Communities/Homes for Free
•    CBIA Workers Compensation Group Program
•    CIRB Report: A Comprehensive Summary of Construction Permit Data for California: 20% Discount
•    GM New Vehicle Purchase: $500 Discount
•    HUD/VAMA Agreement
•    Industry Related Legal Advice
•    NAHB Member Advantage Programs & Discounts – www.nahb.org/ma
•    NPP-National Purchasing Partners Discounts & Savings – https://mynpp.com/association/bia-greater-valley
•    Oak Valley Community Bank: Special Business & Personal Banking Offer
•    Reggie Conley: Employer Group Health Benefit Services – reggie@thecontractorsresourcecenter.com
Councils, Committees, Information
•    AMC: Associate Member Council
•    BIA (Local), CBIA (State), NAHB (National) Publications
•    BIA GV San Joaquin Political Action Committee
•    BIA GV Stanislaus Political Action Committee
•    CBIA Legislative Committee
•    Escrow Closings Report
•    Event Committee
•    Events, Government Relations, Membership Updates
•    Membership Committee
•    Member Showcase: Showcase Company info to BIA GV Members
•    Social Media Marketing
•    Websites: BIA, CBIA, NAHB
Events – Network with Members of the Building Community
•    Builders Round Table Breakfast
•    CBIA Pacific Coast Building Conference (PCBC)
•    Crab Feed
•    Economic Summit
•    General Membership Meeting/Installation of Officers
•    Golf Classic
•    Holiday Social/Salvation Army Drive
•    NAHB International Builder Show (IBS)
•    Networking Mixers (Free to Members)
•    Salute to Policy Makers: San Joaquin County
•    Stanislaus Policy makers Reception: Stanislaus County